At Smile More Orthodontics, we are committed to providing our communities with beautiful smiles at affordable prices. Our doctors and qualified team have a passion for serving every corner of our community and making quality orthodontic care accessible to all. When you're a part of the Smile More family, you don't just receive great treatment; you, you receive the kind of treatment we would want ourselves. We are constantly putting ourselves in the place of our patients to figure out how we can best honor their investment of time and money while delivering their dream smiles.
One of the main ways we honor your investment is by investing back into you. Our office is home to the most cutting-edge technology orthodontics has to offer. The Smile More team is highly-trained in the latest processes for each of these gadgets and uses this expertise to serve our patients well. Creating beautiful, healthy smiles is our first order of business, so we make sure we are always providing top-of-the-line service for everyone who walks through our doors. We also strive to honor your investment by keeping the costs of treatment down. Our desire is for everyone to look in the mirror and see a smile that inspires confidence, and we want to give our patients the best opportunity to achieve this feeling.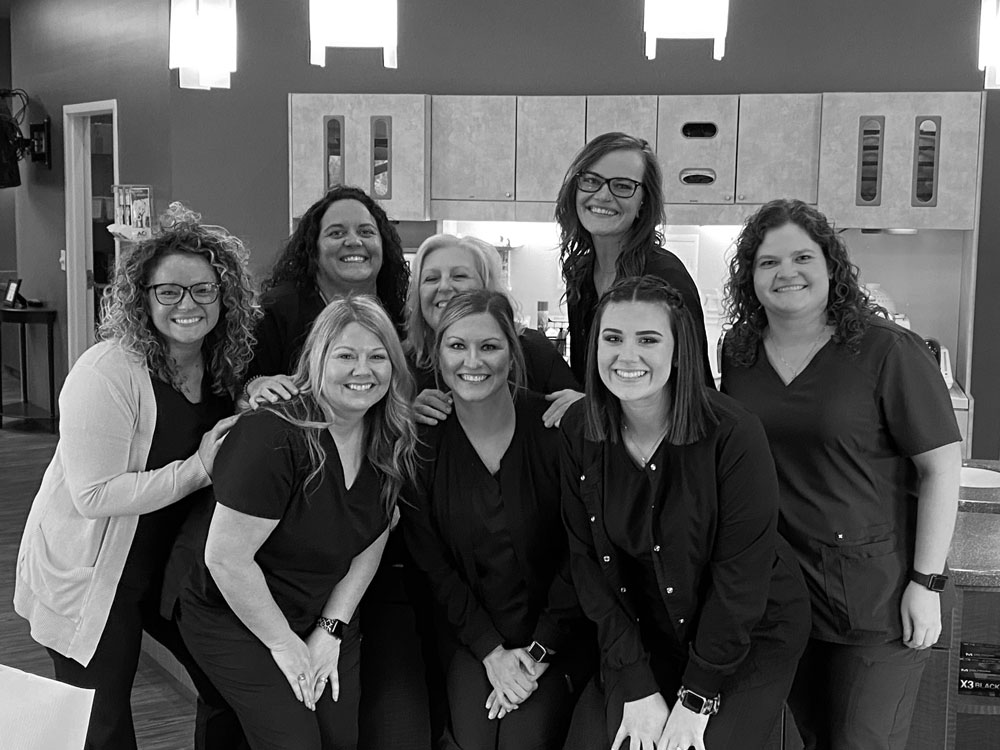 Our doctors and team have a passion for building and fostering relationships within our community. There is nothing more gratifying than getting to experience our patients transform and come out of their shells as they progress through treatment. We believe that your smile is your best accessory, and we love seeing our patients leave our office ready to show off their award-winning grins to the world. It's an honor to be trusted to guide you through this life-changing journey to a better smile.
You need an orthodontist you can trust with your smile and oral health, and our practice has built a legacy around the cornerstone of honest service. Our emphasis is never on getting you in corrective treatment but on getting you in treatment that you need. In fact, Dr. Brad Jacobs often passes along the golden rule of orthodontics that is, "Just because you can do something doesn't mean you should." We always aim to be considerate of your needs and honest with you about what kind of attention your needs require.
We love the adventurous spirit that our area inspires and the family-friendly environment that has grown over the last few decades. As soon as you walk through the doors of a Smile More office, you will see that the culture of our practice reflects the community around us. We live and work in Chatanooga and its surrounding areas, so we understand the needs of the families who come to us for treatment. Not only are we your orthodontists, but we're also your neighbors! One of our favorite aspects of specializing in Orthodontics is that we get to be on the fun side of fostering good oral health. Our younger generation of patients often come in with anxiety about sitting in our chairs and undergoing treatment, but they soon learn that this is an exciting process that has very cool results. We see patients of all ages gain confidence as they go through treatment, and they are often just as excited as we are to be in our office and see their progress.
We love our younger patients, but we are just as passionate about delivering dream smiles to our adult patients! There is no age limit on getting the smile you've always wanted or improving your oral health, and luckily for you, we are the experts. Brilliant smiles are known to improve self-esteem and inspire confidence, whether it be in the classroom or the boardroom. You deserve to have a smile you are proud to wear and want to show off, and we work hard to be the best orthodontist to fit your needs at any stage of your life.
If you are interested in coming in to see what all the hype is about, we offer a completely free first visit! We want you to feel comfortable coming in and getting to know us before you have to make any big decisions. During this complimentary consultation, we will get to know each other, and our doctors and specialists will assess your needs and discuss our suggestions for treatment moving forward.