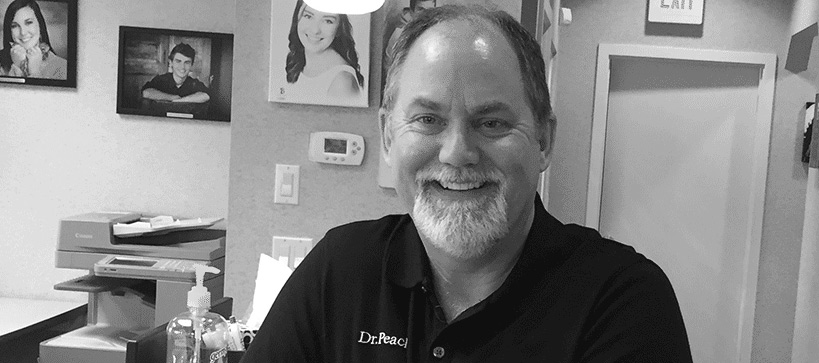 Meet Dr. Karl Peach
Likes: Patients that BRUSH their teeth, his fat tire bicycle, riding motorcycles, staying married a LONG time, new adventures, hockey, vacations, and a Huge Pride in his kids!
Dislikes: Mowing the lawn, slow drivers, empty milk carton in the frig, the loud guy who knows everything at every restaurant he goes to.
Say hello to Dr. Peach! Due to you and our patients' overwhelming support, we are pleased to introduce you to Dr. Karl Peach. The addition of Dr. Peach will allow us to better serve everyone with more days available for additional appointments. Dr. Peach will be joining us on July 9th after moving here with his wife Brenda from Northern Idaho. He has practiced there for 24 years with Brenda as his office manager.
Dr. Peach grew up in a small town in Eastern Washington and attended college in Walla Walla, WA. He completed a one-year residency in General Dentistry at Barksdale Air Force Base and two years of active duty at Lowry Air Force Base after attending dental school at Loma Linda University. He then returned to Loma Linda for his Master's of Science in Orthodontics and graduated in 1994.
All of our doctors have very similar conservative treatment philosophies, and he will be a great addition to the Smile More Orthodontic practice. He enjoys Eastern Tennessee and is happy to bring his wife back to the area where she grew up and still has a family.